Risperdal is a second generation antipsychotic medication used to treat schizophrenia, bipolar disorder, and autism.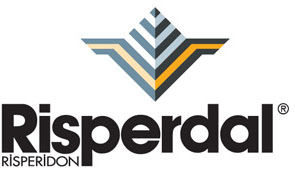 Juvenile diabetes

Get in touch with us

Risperdal Antipsychotic Medication

Introduced in 1994 by the Johnson & Johnson subsidiary Janssen, Risperdal is a second generation antipsychotic medication used to treat schizophrenia, bipolar disorder, and autism in both adults and children. It has also been prescribed off-label to hundreds of thousands of children for the treatment of ADHD.
Unfortunately, recent research has linked the medication to a slew of severe side effects, including abnormal breast development, lactation, and juvenile diabetes. This has been known to occur in boys, young girls, and adult men taking the medication.
Records indicate that the manufacturer knew of these risks but did not properly warn patients, choosing to hide this information in the precaution notes of the product, rather than printing on the medication's general warning label.
Recall Info & Side Effects

Currently, there is no recall for the controversial and harmful drug Risperdal.
However, the fact remains that the drug is linked to severe side effects that patients were not warned of prior to taking Risperdal. Johnson & Johnson and their subsidiary, Janssen, now face more than 500 lawsuits and increased public scrutiny over Risperdal's severe side effects and resulting health complications.
Side Effects of Risperdal

The maker of these drugs has advised users of some minor, common side effects:
Fever or flu symptoms
Headaches, nosebleeds, or dizziness
Difficulty swallowing
Restless muscle movements
Lesions or sores in or around the mouth
Weight gain.
Unfortunately, Johnson & Johnson did not properly warn that the drug may cause more serious and irreversible side effects, such as gynecomastia and diabetes in children. As a result, they face liability for the severe damages involved.
Juvenile Diabetes

A recent study from Vanderbilt University has shown that antipsychotic drugs like Risperdal can triple the risk of children developing type 2 diabetes. This condition, in addition to requiring on-going treatment, can cause a variety of other health complications, such as vision problems, skin problems, high blood pressure, mental illness, and hearing loss.
Child diabetes

Get legal help

Gynecomastia & Abnormal Breasts

Gynecomastia, or abnormal breast growth, is non-reversible in some cases. In addition to the devastating effects on males and adolescents, patients must usually undergo painful and invasive mastectomy surgery. Also, the condition is often accompanied by the production of milk and the delay of normal male sex hormones.
‍
Gynecomastia is caused by the drug's ability to increase the hormone prolactin, which is normally only found in high levels in breastfeeding mothers. Studies show that this condition has affected boys as young as five years old; abnormal breast growth in adolescents has been reported with cup sizes as large as 38D. Worse yet, gynecomastia caused by Risperdal is non-reversible, meaning children and adult men must undergo painful mastectomy surgeries to remove the breasts.
Feminization

Risperdal is known to cause hyperprolactinemia, a surge in production of the hormone prolactin. This hormone is normally increased naturally in new mothers who are breastfeeding. Hyperprolactinemia may also inhibit the production of male sex hormones, which are vital for reproductive function and the development of male characteristics, like facial hair, muscle growth, genital enlargement, and deepening of the voice. In addition, studies have shown boys as young as five years old to be affected this severe side effect, with some children growing breasts as large as 38D cup size.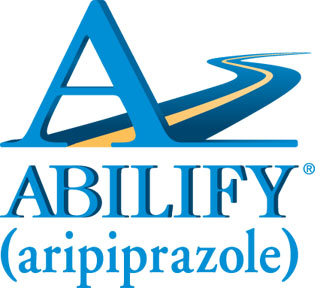 Child Diabetes: Abilify

Abilify, which is sold in the United States by Otsuka Pharmaceuticals and Bristol-Myers Squibb, works by allowing dopamine receptors in the brain to function properly. It was designed and originally approved to treat adults only.
However, in a study published this year from Vanderbilt University, researchers found that not only are children being prescribed the drug, but they have three times the risk of developing childhood diabetes. The study followed more than 43,000 children taking Abilify and similar medications. Researchers determined those taking drugs like Abilify could experience significant weight gain and a substantial increased risk of developing type 2 diabetes following just one year of use.

Child Diabetes: Seroquel

The antipsychotic drug Seroquel was approved by the FDA in 1997. It has been prescribed to millions of people to treat schizophrenia, bipolar disorder and severe depression, as well as for other unapproved uses such as the treatment of ADHD in children.
In recent years, the maker of Seroquel, AstraZeneca, faced claims that the drug caused diabetes in adults. Now, reports suggest that thousands of children who may have been improperly prescribed Seroquel could also be at risk of developing child diabetes.
AstraZeneca has spent over $1 billion so far to settle claims that it illegally marketed Seroquel and/or that the drug caused adult diabetes. Now, it could face lawsuits from families affected by childhood diabetes as a result of using this drug.
This year, researchers from Vanderbilt University, Mayo Clinic, and Columbia University published a study showing that children taking antipsychotics like Seroquel could have three times the risk of developing childhood diabetes. The study followed more than 43,000 children and found that those taking the drug could experience significant weight gain in just a year of use.

Zyprexa & Juvenile Diabetes

Zyprexa is manufactured by Eli Lilly, and is believed to improve mood and brain function by changing the action of certain chemicals in the brain. It was originally designed and tested only for use in adults, but is now often prescribed for ADHD in children.
In children, type 2 diabetes can result in a lifetime of other complications, such as vision, hearing, and skin problems, as well as high blood pressure. Unfortunately, Eli Lilly did not properly warn parents or doctors of these risks. Therefore, it faces liability for the effects on children.
From 2006 to 2007, the manufacturer reportedly paid $1.2 billion to settle around 25,000 diabetes lawsuits. In 2009, the company pled guilty to a criminal charge of illegally marketing Zyprexa for unapproved uses and paid approximately $1.4 billion in fines.
In addition, a New York Times article charged that Eli Lilly has sought to conceal and suppress evidence linking Zyprexa to diabetes for more than a decade. Now, experts fear that thousands of children may have developed childhood diabetes from Zyprexa or similar drugs.
Risperdal Lawsuit

Although Risperdal was designed to treat schizophrenia, bipolar disorder, and autism, Johnson & Johnson reportedly encouraged doctors to prescribe it for the unapproved treatment of ADHD in children, resulting in hundreds of thousands of prescriptions.
The company has been fined over $1.2 billion for this alleged false marketing.
Attorneys have already helped nearly 500 Risperdal users file lawsuits against the manufacturer. However, Johnson & Johnson has not admitted any fault. Since the FDA has not issued a recall for the drug, compensation from litigation is among the few sources of help available.
If you or a loved one were affected by this drug, it is important to learn about your legal options as soon as possible. A lawyer can discuss your case today and help you seek compensation at no cost to you.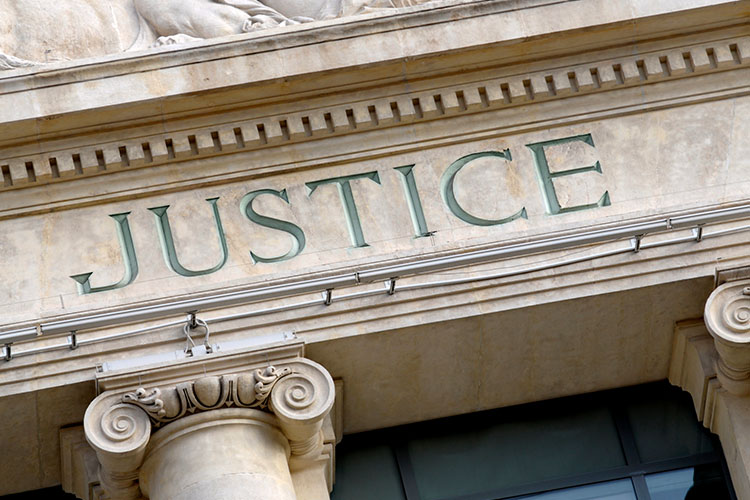 In short:
There is no official Risperdal recall.

Juvenile diabetes and abnormal breast growth have been identified side effects.

Attorneys are assisting former patients with filing a claim.

Risperdal Side Effects
In separate studies of patients taking Risperdal, up to 87 percent of children under the age of 18 had elevated prolactin levels after only eight weeks of use, with the condition affecting children as young as five years old. In another study, over 2 percent of children developed abnormal breasts and nearly 1 percent began producing milk.

Abnormal Breasts
Moreover, the side effect of abnormal breast growth and milk production can be especially devastating to boys and adult men. Because the condition is usually permanent, it can also require painful and invasive mastectomy surgery. Normal male sex hormones are also inhibited, causing a delay or decrease of male characteristics.

FDA Recall
So far, the FDA has not issued a warning or recall based on abnormal breast growth or other side effects. Regardless, those affected have the right to seek compensation from the manufacturer.
Healthcare Advocacy Group can recommend an attorney that is best suited for your case and it will cost you nothing to speak with a lawyer.