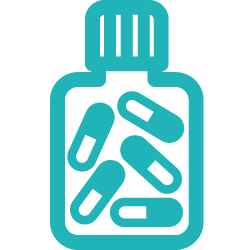 LATEST COBRA NEWS & RECALLS
Filing a lawsuit can help recover the following: Compensation towards losses incurred as a result of not having COBRA health insurance. Penalties to help ensure a company meets their COBRA obligations in the future. (Companies can face statutory penalties up to $110 per day, per violation)
COBRA LAWSUIT

When employees, spouses, and / or their children lose their health insurance coverage due to a qualifying life event, they are entitled to continued health insurance under the Consolidated Omnibus Budget Reconciliation Act of 1985, or COBRA. Companies with 20 or more employees for at least 50% of their business days are required to offer COBRA. When companies fail to notify employees and their family of this benefit, they could be subject to penalties and lawsuits.
Life events that qualify an individual and their families for COBRA health insurance include: resignation, reduction of hours, termination for reasons other than gross misconduct, divorce, loss of dependent status, death of an employee, and an employee qualifying for medicare.
In most cases, COBRA coverage lasts for 18 months after the qualifying life event, or until the policyholder qualifies for a new health insurance plan. When an individual receives COBRA due to the loss of dependent status, divorce, death of the primary policy holder, or the primary policy holder qualifying for medicare, then coverage may extend until 36 months after the life event.
WHO IS ELIGIBLE TO FILE A COBRA LAWSUIT?

Individuals who experience a COBRA-qualifying life event but are denied COBRA insurance or never receive COBRA eligibility information may be able to file a lawsuit.
Companies are legally required to provide two COBRA notices: the COBRA general notice and the COBRA election notice.
The COBRA general notice explains what COBRA is and how individuals qualify for it. It's often provided along with the Summary Plan description that covers the group health care plan benefits. Companies have 90 days after an employee, spouse, or dependent becomes eligible for the company's group plan to send the general notice.
The COBRA election notice is sent to employees, spouses, and their dependents when they lose health care coverage. This explains how long coverage lasts and how much monthly premiums are. Companies have 14 days to send the notice out if they use an outside administrator, and 44 days if they do not.
SYMPTOMS & SIDE EFFECTS OF COBRA LAWSUIT
WHAT ARE SOME COMMON WAYS THAT EMPLOYERS VIOLATE COBRA?

Look out for these common COBRA violations. If one or more of these circumstances applies to you, you may be able to file a lawsuit.
Failure to offer COBRA to terminated employees: Unless an employee was terminated for illegal behavior like stealing or harassment, they are still eligible for COBRA.
Failure to contact spouses and dependents: Companies must also notify family members of their COBRA eligibility when they lose coverage. Companies shouldn't assume that the employee will share COBRA information with the other beneficiaries.
Failure to provide clear, detailed information: Failure to provide important COBRA terms, like when coverage starts and ends and how much monthly premiums cost, may result in a lawsuit.
Failure to provide the same benefits and services as the group plan: Unless there are changes made to the company's health care plan, COBRA recipients must receive the same benefits they did when they were enrolled in the group plan.
Latest COBRA News & Recalls
WHY FILE A LAWSUIT?

Filing a lawsuit can help recover the following:
Compensation towards losses incurred as a result of not having COBRA health insurance
Penalties to help ensure a company meets their COBRA obligations in the future. (Companies can face statutory penalties up to $110 per day, per violation)
Class action lawsuits allow employees to come together and enjoy strength in numbers against their current or former employers. What may seem like a small loss to one individual can be substantial when multiplied across every other affected employee in the company.
RECENT COBRA CLASS ACTION SETTLEMENTS

2013: $1.3 Million settlement—Macon County Greyhound Park
A race track in Montgomery, Alabama allegedly failed to provide COBRA election notices to every terminated employee between September 1, 2008 and May 31, 2010. A class action lawsuit alleged that only employees who specifically asked for COBRA information received it.
2018: $1M settlement—Capgemini
More than one thousand Capgemini employees filed a class action lawsuit alleging that the company failed to provide COBRA information when employees were transferred between U.S. and India, causing them to lose their health care coverage. Capgemini settled for $1 million.
DENIED OR NEVER OFFERED COBRA?

If you never received a COBRA election notice when you lost health care coverage, you may be able to file a lawsuit against your employer or your family member's employer. A lawsuit may be able to help you recover compensation for financial losses you incurred.
Our employment attorneys have earned verdicts and settlements against some of the largest corporations in America for violating employment law. Contact them today to learn more about filing a COBRA lawsuit.