The anticonvulsant drug Depakote has been linked to serious birth defects in infants exposed during early pregnancy.

Depakote Linked to Birth Defects

Since 2006, it has carried an FDA warning for this reason. However, experts believe thousands of women who were not warned of Depakote birth defect risks before that time may have taken the drug during pregnancy and given birth to children with injuries.
Recently, a Missouri jury awarded a record $38 million to the family of a 12-year-old girl afflicted with spina bifida, one of the defects linked to Depakote. Since the drug's manufacturer faces hundreds more lawsuits, many believe they may eventually agree to a settlement for those affected.
If your child suffered birth defects after you took Depakote, it is important to learn if you can join this litigation. Read more about the drug below or contact us today for more help.
More About Depakote

Depakote, known also by its chemical names valproate semisodium and divalproex sodium, is made up of equal parts sodium valproate and valproic acid.

It has been used for decades in treating epilepsy, bipolar disorder and migraine headaches.
It is not fully known how Depakote works, however, recent theories propose that it guards from falling levels of the lipids phosphatidylinositol and trisphosphate, which are associated with seizures. It has also been tied to heightened amounts of gamma-aminobutyric acid in the brain.
The chemical compound valproic acid that makes up Depakote was first discovered in 1882, but its uses weren't realized until 1962, when French scientist Pierre Eymard accidently found that it could limit seizures.
Early versions were first approved for the treatment of epileptic seizures in France in 1967, then in the United States in 1978. The FDA later approved Depakote to treat bipolar disorder and migraines.
Valproic acid has become the most commonly prescribed drug in the world for seizures. The combination drug that makes up Depakote is sold around the world under different brand names, including Epilim, Stavzor, Convulex, Valpro, Vilapro and Valparin.
In addition to its approved uses, doctors also often prescribe Depakote off-label for impulse control disorders such as Parkinson's disease. New research has also shown it may be beneficial in treating cancer and HIV.
For its benefits, the World Health Organization has listed valproic acid as one of the most important medications in the world. The patent for Depakote expired in 2008 and several generic versions have been available since then. Before that, however, it earned over $1.5 billion in sales per year for drug giant Abbott Laboratories.
Depakote Side Effects

Patients who experience any of these side effects while taking the drug are urged to speak with their doctor. However, they should not discontinue use of Depakote on their own without first talking to their doctor.
Common Side Effects

Known side effects related to Depakote:
Vomiting
Double vision
Headaches
Nausea
Memory loss
Ovarian cysts
Diarrhea
Hair loss, weight gain
Pancreatitis
Liver damage
Fatigue
Osteoporosis
Dizziness
Increased testosterone in females.
Warnings

Over the past decade, several studies have linked the use of Depakote during pregnancy to serious birth defects. After the FDA warning in 2006, Depakote use by expectant mothers all but stopped. However, experts fear thousands of children were affected before that time.
Research shows Birth Defect Risks from Depakote

Over the past decade, several studies have linked the use of Depakote during pregnancy to serious birth defects. After the FDA warning in 2006, Depakote use by expectant mothers all but stopped. However, experts fear thousands of children were affected before that time.
The Centers for Disease Control and Prevention first identified a relation between the use of Depakote-like drugs and birth defects in 1983, when it advised of studies from Italy and France showing higher occurrences of spina bifida.
The CDC later measured the risk of birth defects to be 10 times higher with these drugs. Although little was known at the time, they created the North American Antiepileptic Drug Pregnancy Registry to further measure the risks.
400% Increased Risk of Birth Defects

In 2009, the FDA advised that data from the North American Antiepileptic Drug Pregnancy Registry had shown use of Depakote during the first trimester of pregnancy could cause a 400% increase in the risk of birth defects compared to other antiepileptic drugs.
Among 16 different birth defects noted in the study, the most common were neural tube defects like brain and spine deformities, heart or lung defects, cleft palate or cleft lip, cranial defects and bodily deformities.
A study from Emory University published in 2009 found that children exposed to Depakote and other antiepileptic drugs in the fetal stage also had lower overall cognitive function. In measuring 3 year olds that had been exposed during the first trimester, they had an IQ that was nine points lower on average.
In 2010, The New England Journal of Medicine published a study from University of Groningen in the Netherlands that linked Depakote use in the first trimester to increased risks of six different birth defects.
Among these were spina bifida, heart defects, cleft palate, male sex organ deformities, growth of extra fingers or toes, and cranial defects.
Also in 2010, a study from Texas A&M University concluded that use of antiepileptic drugs like Depakote during pregnancy could double or triple the risk for major congenital malformations by conservative estimates.
FDA Warnings Over Depakote Birth Defect Risks

Researchers have discovered that Depakote may cause much more serious side effects when taken during the early terms of pregnancy. Infants exposed to the drug have shown a higher occurrence of birth defects such as spina bifida, heart defects, cleft palate, male sexual organ deformity, extra hand or foot digits, and cranial defects.
In October of 2006, the Food and Drug Administration ordered the maker of Depakote and other valproic acid drugs to add label warnings advising of the risk of certain side effects when taken during pregnancy. The label changes affected the versions Depakote, Depakote ER, and Depakote sprinkles.
According to the warning, the drug should only be used in women with the potential to have children when the risk of epilepsy to the fetus is greater than the risk of birth defects.
The FDA Depakote warning was based on years of adverse event reports showing higher occurrences of birth defects among infants whose mothers had used the drug, as well as data from the North American Antiepileptic Drug Pregnancy Registry. In the years that followed, several other studies confirmed these risks.
Depakote Maker Fined for Illegal Marketing Practices

Although doctors are permitted to use their discretion in prescribing drugs for uses other than what is approved by the FDA, federal law strictly prohibits drug companies from promoting their drugs for unapproved purposes, or compelling doctors to do so, just to increase sales.
In 2012, the maker of Depakote, Abbott Laboratories, was charged by federal and state regulators with falsely marketing the drug for unapproved uses such as the treatment of dementia. They eventually paid $1.6 billion in fees and penalties to settle the charges.
Depakote Lawsuit

Lawyers believe the maker of Depakote is liable to those children and families affected by birth defects after its use.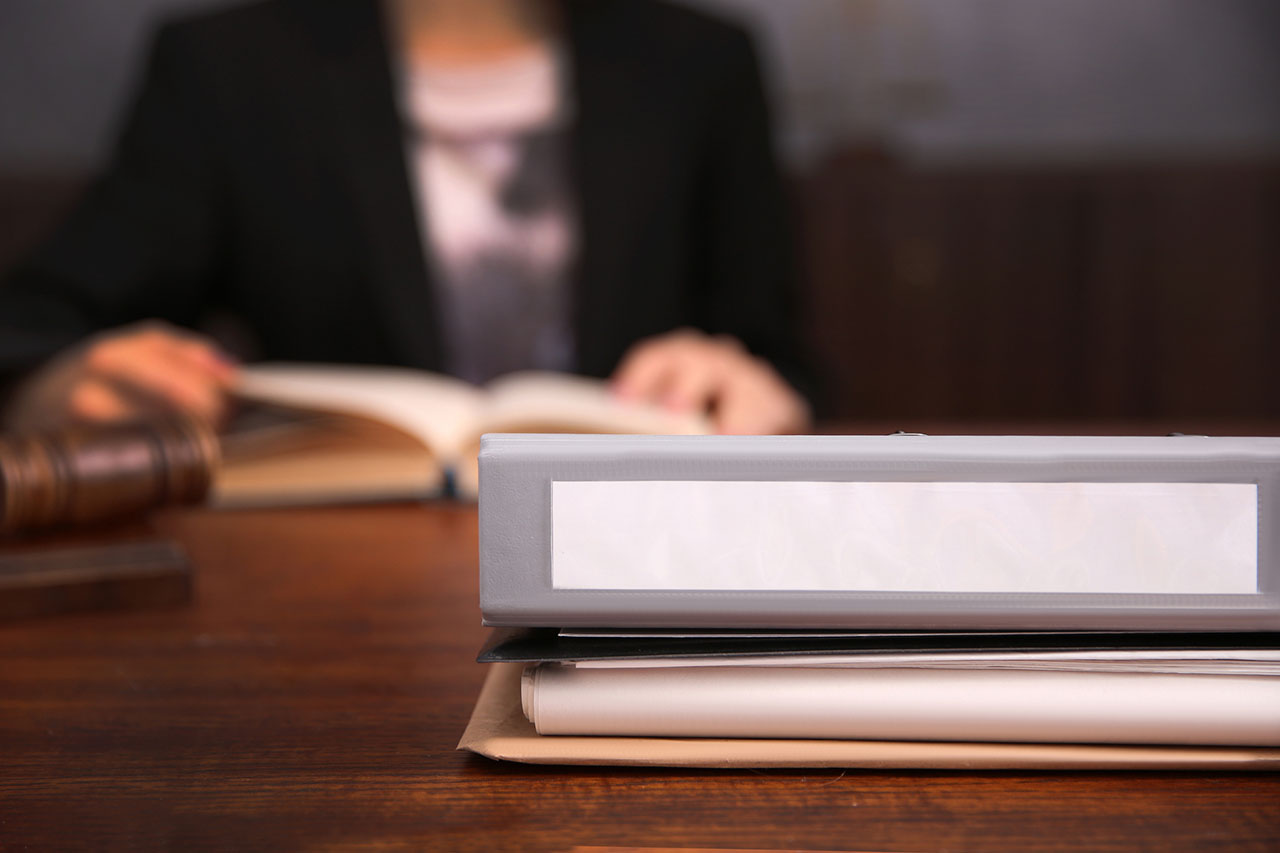 Depakote Birth Defect Lawsuits

Since 2006, Depakote has contained a warning against use during pregnancy. However, records show the maker of the drug, Abbott Laboratories, may have known of the birth defect risks for over 20 years before that time, while continuing to sell it to the public without warning.
Abbott now faces more than 800 lawsuits claiming their drug caused serious birth defects ranging from spina bifida to heart defects to cleft palate.
The trials for these cases have just started in 2015. In May, a jury awarded a family $38 million for their 12-year-old daughter's spina bifida condition, charging that it was caused by Depakote and the company didn't provide adequate warnings.
While every case has a different value, lawyers believe most of those injured by Depakote birth defects will be entitled to substantial compensation.
Even if you believe the statute of limitations has expired on your PPH claim, you may still have legal rights to compensation. It is important for you to speak with a lawyer. Contact us today for more information.
The patient advocates and lawyers at Healthcare Advocacy Group can provide more information on the birth defects linked to Depakote, as well as the current litigation and whether you may qualify. Contact us for help or to speak with a lawyer.
Valproate: A New Cause of Birth Defects — Report from Italy and Follow-Up from France. CDC. (August 26, 1983).
Retrieved from www.cdc.gov
FDA Safety Communication. Divalproex Sodium (Depakote) in Pregnancy Linked to Risk for Congenital Malformations. (October 13, 2006).
Retrieved from www.fda.gov