85%
Patients Suffering Problems
Unfortunately, reports now show that the device was not properly tested and may cause a number of severe side effects. Further, the manufacturer, Bayer, has been charged with falsely marketing the devices and failing to warn of the risks.
Although Essure underwent clinical trial testing prior to its release, doctors for the manufacturer ignored complaints from as many as one-third of the participants, or excused those with severe side effects.
Reports later showed as many as 85% of women who received Essure implants suffered problems.
Surgical Removal & Hysterectomy Complications

Those implanted with Essure have reported side effects including severe pain, organ perforation, hair loss, migraines, excessive menstrual bleeding, allergic reactions, inflammation, ectopic pregnancy or fetal death.
Many have had to undergo repeat surgeries or hysterectomies as a result.
In 2016, after receiving nearly 10,000 complaints, the FDA finally ordered new testing of Essure contraceptives. In 2018, they restricted sales of the implants. Now, Bayer has halted sales of Essure, but still has not warned patients about the risks.
Lawyers are now filing lawsuits on behalf of those women who suffered severe complications after receiving an Essure contraceptive implant, based on Bayer's false marketing of the devices and failure to warn of the risks.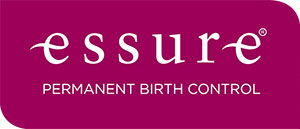 Information about settlements

Get in touch with us

How do you qualify for an Essure lawsuit?

Those who qualify will have undergone an Essure implant procedure in the United States within a specified time period and experienced side effects that have been associated with the contraceptive.
Some of the severe side effects named in Essure lawsuits include:
Pain
Allergic reactions
Excessive menstrual bleeding
Hair loss
Perforated organs
Metallic poisoning
Migraines
Inflammation
Ectopic pregnancy
Fetal death
Resulting hysterectomy
Repeat surgeries.
The amount of time you have to file a claim will vary from state to state depending on where you received your implant. Therefore, it's important to speak with an attorney as soon as possible to find out if you qualify.
How much are Essure lawsuits worth?

Your lawyer will file a lawsuit seeking damages based on the severity of your Essure complications. Depending on whether you needed regular and ongoing treatment, hospitalization, or repeat surgeries, these damages may include:
Past medical costs
Future medical treatment – doctors visits, therapy, rehabilitation or surgeries
All lost earnings
Pain and suffering
Costs for hiring help
Punitive damages if Bayer concealed Essure risks.
When added together, these can result in significant amounts. Prior lawsuits against Bayer for birth control side effects have resulted in patients receiving awards well above $100,000.
It's important to remember, however, that it costs you nothing to hire a lawyer or file a claim unless you receive compensation. To speak with a lawyer about your case, contact us today.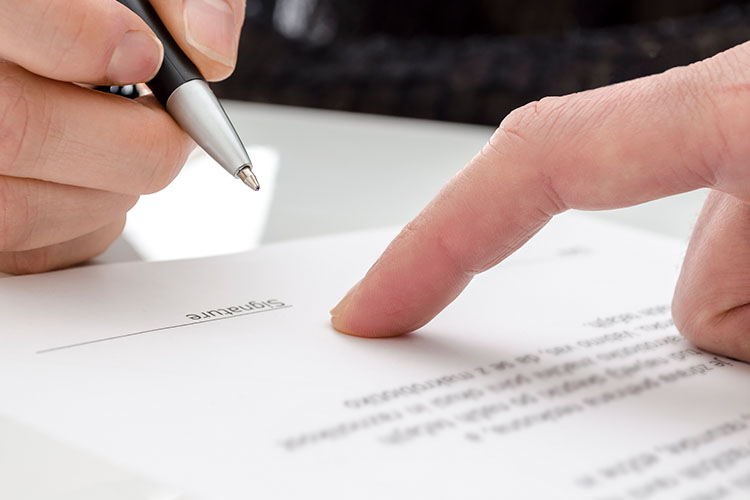 Essure Class Action Lawsuits

Due to the number of patients affected by Essure contraceptive implants, cases are being filed in a combined fashion in two different venues in order to expedite the processes of gathering evidence, securing expert witness opinions, preparing for hearings and conducting trials.
Although these cases aren't combined as a class action lawsuit, they're being consolidated in special multidistrict courts that offer greater control and compensation potential for victims than a class action.
Essure MDL Lawsuit

In California, Judge Winifred Smith ordered in 2016 that Essure injury lawsuits be combined into Judicial Council Coordination Proceeding No. 4887, also known as the Essure Product Cases and Coordinated Actions court.
Thousands of Women File

This court presently contains hundreds of claims from women alleging serious complications from Essure contraceptive implants.
In July 2018, U.S. Federal Judge John R. Padova of the Eastern District of Pennsylvania ruled that another group of Essure injury lawsuits could proceed in a Philadelphia court. This was over the objection of Bayer, who was fighting to move the claims to federal court where they faced more restrictive laws.
To find out more about your legal rights, and which venue is best suited for your claim, contact us today to speak with a lawyer.
Essure Litigation Update

Latest news on Essure IUD contraceptive lawsuits.
2018 Dec 1
FDA receives over 27,000 patient complaints.
2018 July 5
Pennsylvania federal judge moves group of lawsuits back to Philadelphia court.
2018 July 3
Bayer announces it will halt sales of Essure in the U.S.
2018 July 1
CNN report finds Bayer paid $2.5 million to doctors from August 2013 through December 2017 to promote Essure.
2018 Apr 1
FDA rules patients can only receive Essure after talking with doctor about risks.
2016 Mar 1
California judge rules Essure injury lawsuits can proceed.
2016 Feb 3
Study by data analysis firm Device Events discovers the actual number of Essure fetal death reports are at least 303.
2016 Feb 1
FDA orders new safety testing of Essure.
2015 Nov 3
National Center for Health Research study shows 86% of women with Essure implants have experienced serious complications.
2015 May 1
Bayer claims that only 7% of Essure users have experienced pain.
2015 Apr 1
Study concludes at least 30% of clinical trial participants had their long-term Essure results ignored.
2013 Feb 15
Bayer purchases Conceptus along with the rights to Essure.
2011 Mar 18
Through 2011 FDA only receives 100 complaints from Essure patients.
2002 Feb 5
Essure is developed by California-based Conceptus and approved by the FDA.
Choosing an Essure Lawyer

Due to the widespread use of Essure contraceptive implants, lawyers expect thousands of women will eventually file claims once they learn about their legal rights.
As is the case with most lawsuits for medical device or pharmaceutical drug side effects, these claims are consolidated to specialized courts for expedited handling.
In addition to the specialized venues in which these lawsuits are handled, the litigation faces opposition from powerful international companies like Bayer, who deny any wrongdoing and continually claim that their products are safe despite mounting evidence.
Because of the size and unique nature of these cases, it's important to hire a lawyer with substantial experience in medical device and pharmaceutical injury litigation.
Our Essure lawyers have handled thousands of similar birth control injury lawsuits against Bayer in the past, and will work tirelessly to ensure you are properly compensated.
Choosing the right lawyer also means they will offer to come meet with you at home, and try to handle everything in your case without you needing to travel, so that you can focus on recovery. Best of all, it costs you nothing to file a case unless you win.
Contact us today to speak directly with an Essure lawyer at no cost.
About the law firm

Sources of information
Mosier, B., et al. Progressive Cardiomyopathy in a Patient With Elevated Cobalt Ion Levels and Bilateral Metal-on-Metal Hip Arthroplasties. American Journal of Orthopedics. (March 2016).
Retrieved from www.nih.gov
Tiusanen, H. et al., The effect of different bearing surfaces on metal ion levels in urine following 28mm metal-on-metal and 28 mm metal-on-polyethylene total hip arthroplasty. Scandinavian Journal of Surgery. (2013).
Retrieved from www.nih.gov
Soo, K., et al. Hip-implant related chorio-retinal cobalt toxicity. Indian Journal of Ophthalmology. (January 2013).
Retrieved from www.nih.gov
Mokka, J., et al. Adverse reaction to metal debris after ReCap-M2A-Magnum large-diameter-head metal-on-metal total hip arthroplasty. Acta Orthopeadica. (December 2013).
Retrieved from www.nih.gov
Bosker, B., et al. High incidence of pseudotumour formation after large-diameter metal-on-metal total hip replacement: a prospective cohort study. Journal of Bone & Joint Surgery. (June 2012).
Retrieved from www.nih.gov